IELTS – All you need to know!
So, you are thinking of taking the IELTS exam, Good for you! This exam provides people with many opportunities ranging from work to study and even personal goals. Miranda's Academy has been teaching this course for around 10 years and it has become one of the most popular courses. Taking an English language proficiency test can always be daunting and it is often that students take this course with no prior knowledge of the exam. The IELTS course will teach you the fundamentals of the exam; what to do, what not to do and most importantly how to pass with flying colours. However, if you are still unsure about whether this course is right for you, the following blog post gives an overview of the most commonly asked questions to our IELTS instructor.
What is IELTS? And What can I do with it?
IELTS stands for International English Language Testing System. It is a global standardized test of English language proficiency for non-native English language speakers. It is managed by the following companies; British Council, IDP: IELTS Australia and Cambridge Assessment English. IELTS is one of the major English-language tests in the world.
IELTS is accepted by most academic institutions in English speaking countries (USA, Australia, UK, Canada and New Zealand). In the USA alone over 3,000 academic institutions in the United States recognise IELTS as a legitimate qualification. IELTS is also recognised in non-english speaking countries and by various professional organisations across the world.
IELTS is the only Secure English Language Test approved by UK Visas and Immigration (UKVI) for visa customers applying both outside and inside the UK. It also meets requirements for immigration to Australia. In Canada, IELTS, TEF, or CELPIP are accepted by the immigration authority.
How is IELTS marked?
No minimum score is required to pass the test. An IELTS result or Test Report Form is issued to all test takers with a score from «band 1» («non-user») to «band 9» («expert user») and each institution sets a different threshold. There is also a «band 0» score for those who did not attempt the test. Institutions are advised not to consider a report older than two years to be valid, unless the user proves that they have worked to maintain their level.
Test takers receive a score for each test component – Listening, Reading, Writing and Speaking. The individual scores are then averaged and rounded to produce an Overall Band Score.[24]
The following rounding convention applies: if the average across the four skills ends in .25, it is rounded up to the next half band, and if it ends in .75, it is rounded up to the next whole band.
IELTS nine bands are described as follows:
| | | |
| --- | --- | --- |
| 9 | Expert User | Has full operational command of the language: appropriate, accurate and fluent with complete understanding. |
| 8 | Very Good User | Has fully operational command of the language with only occasional unsystematic inaccuracies and inappropriacies. Misunderstandings may occur in unfamiliar situations. Handles complex detailed argumentation well. |
| 7 | Good User | Has operational command of the language, though with occasional inaccuracies, inappropriateness and misunderstandings in some situations. Generally handles complex language well and understands detailed reasoning. |
| 6 | Competent User | Has generally effective command of the language despite some inaccuracies, inappropriacies and misunderstandings. Can use and understand fairly complex language, particularly in familiar situations. |
| 5 | Modest user | Has partial command of the language, coping with overall meaning in most situations, though is likely to make many mistakes. Should be able to handle basic communication in own field. |
| 4 | Limited User | Basic competence is limited to familiar situations. Has frequent problems in understanding and expression. Is not able to use complex language. |
| 3 | Extremely Limited User | Conveys and understands only general meaning in very familiar situations. Frequent breakdowns in communication occur. |
| 2 | Intermittent User | No real communication is possible except for the most basic information using isolated words or short formulae in familiar situations and to meet immediate needs. Has great difficulty understanding spoken and written English. |
| 1 | Non User | Essentially has no ability to use the language beyond possibly a few isolated words. |
| 0 | Did not attempt the test | No assessable information provided at all. |
What IELTS exam should I take? General Training or Academic?
Perhaps you may know that IELTS offers two different exams; General and Academic. Miranda's Academy focuses on the Academic exam for two reasons; First, it is the most sought-after exam – the main reason why students come to us is because they want to do a masters or homologate pre-existing qualifications. Second, it is harder (at least in our IELTS instructors opinion!) and therefore more impressive on your CV's. However, what is the difference?
IELTS Speaking test
The IELTS speaking test is the same for Academic and General Training. More information about how to tackle this part of the exam is mentioned later in the post.
IELTS Listening test
The Listening test is the same for both General Training and Academic. It takes approximate;y 30 minutes. This part of the test has four sections, each section consists of 10 questions. The first two are about everyday social contexts. Sections three and four deal with educational and training contexts.
IELTS Reading Test:
General Training Reading: This test takes 60 minutes and contains 3 sections. Section 1 may contain two or three short tests or several shorter texts. Then, section 2 consists of two tests and finally section 3 just has one long text. These texts usually come from noticies, advertisements, company hand-books and official documents, books and newspapers.
Academic Reading: This test is also 60 minutes long but contains three long texts. They are taken from books, journals, magazines and newspapers. They are selected for a non-specialist audience.
IELTS Writing test
General Training Writing: The Writing exam consists of two tasks. For General Training Writing Task 1 (GT1) you need to write a letter of about 150 words (less than half a page) and you are expected to take 20 minutes. Likewise, for General Training Writing Task 2 (GT2) you need to write a short essay of about 250 words (roughly half a page, perhaps three-quarters).
Academic Writing: The Academic Writing is a bit more formal. For Academic Task 1 (AT1) you are asked to respond to visual information. This comes in the form of graphs, tables, maps and diagrams – you have a 150 word limit and have a 20 minute time limit. For Academic Task 2 (AT2) you have to write an essay with a 250 word limit and a 40 minute time limit.
As you can see, the only two parts which are different in the General Training and Academic exams are the reading and writing. If you would like further information on this, click the link to watch the video
What do I have to mention in the Speaking exam? 
The link for the IELTS Speaking Mark Scheme can be found here: https://www.ielts.org/-/media/pdfs/speaking-band-descriptors.ashx?la=en
The Speaking Skills test will take 11 to 14 minutes (the speaking test is the same for both IELTS Academic and IELTS General Training).
IELTS Speaking test is a face-to-face interview, which will take about 11 to 14 minutes. The Speaking test is designed to assess your use of spoken English. Every test is recorded.
The Speaking test consists of three parts:
Task 1: You will be asked to answer general questions about yourself and a range of familiar topics, such as your home, family, work, studies and interests. This part lasts between 4 and 5 minutes. This part of the exam tests your ability to hold a casual and superficial conversation, it is important to know how to give your opinion.
This video provides a good Band 8 Part 1 example:
Task 2: You will be given a card and you will be asked to talk about a particular topic. You will have one minute to prepare before speaking for up to two minutes. This part of the test is usually referred to as the monologue, you will speak without being interrupted. Fundamentally, you are benign tested on your ability to speak about a topic for longer periods of time.
Here is an example of a cue card you could get:
Describe a social problem in your country
You should mention: What type of problem this isWhat consequences this has causedHow people have responded to itMention if you think this problem will be resolved
This link provides a good Band 8 Part 2 example:
Task 3: The examiner will then ask you more complicated and abstract questions related to part 2. You are being tested on how to respond to more difficult questions, give your opinion, provide solutions, speculate and propose alternatives.
Here are some examples of questions you could be asked, related to the above speaking card:
What can be done to alleviate poverty in your country? Are there many charities in your country? What is the difference between a major and a minor crime in your country? Do you think all criminals should go to prison?
Here is a link to a video that provides a good Band 8 Part 3 example:
The Speaking component is delivered in such a way that does not allow you to rehearse set responses beforehand.
What is the Mark Scheme like for the writing tasks?
The link for the Academic Task 1 Mark Scheme can be found here: https://www.ielts.org/-/media/pdfs/writing-band-descriptors-task-1.ashx?la=e
The link for the Academic Task 2 Mark Scheme can be found here: https://www.ielts.org/-/media/pdfs/writing-band-descriptors-task-2.ashx?la=en
As you can see, you need to have good structure, language and a range of grammatical tenses of structures. This may seem like a lot to take in! However, below I have provided two examples of Band 9 IELTS writing tasks. Take a look at the feedback and comments I have provided so that you understand the key features you should include.
Academic Task 1 Band 9 Example:

The bar chart compares the enrolment of men and women in full-time and part-time British further education programs in the 1970, 1980, and 1990 school years. The bars are separated by colour which represent the type of education and the subjects are measured in thousands.
Overall, part-time education was several times more popular than full-time education throughout the entire period. In addition, while men had larger initial enrolment numbers in both part-time and full-time programs than women, by the end of the period men had been overtaken by women in part-time study and matched them in full-time.
In regards to part-time education, male enrolment started in the 1970 school year at one million before dipping by about 150,000 in the 1980 school year and then making a slight recovery to around 900 thousand students in 1990/91. In contrast, females started lower at about 775 thousand and rose steadily, finally surpassing males in the 1990 school year for a total of approximately 1,100,000.
Teacher Comments:
Coherence and Cohesion: Cohesive Devices: 'Overall, In contrast, In addition etc'The language above is employed to organise information and ideas. As a reader it is clear exactly where on the graph the writer is referring to and exactly what information.
Grammar: Passive: "men had been overtaken by women in part-time study." "The bars are separated by colour."This particular voice allows the text to come across as being more formal. A range of passives have been employed to show variety.
Lexical Resource: Sophisticated Vocabulary: "To surpass, to make a recovery, enrolment"The above words go beyond basic terminology, they are used in the correct context and allow the writing to be a bit more niche and controlled. It ought to be noted that synonyms have been mentioned (to overtake, to surpass).
Task Achievement: The question and task have been answered clearly and correctly. There is an introduction, an overview paragraph and an analysis paragraph. -> More information about this is looked at in the Miranda Academy IELTS course.
Academic Task 2 Band 9 Example:
"Some people adamantly disagree that prisoners deserve an education. They argue that they gave up the right to an education when they committed the crime.".
Discuss both sides and give your opinion.
Nowadays, the debate about whether prisoners deserve an education is very heated. People hold contrasting opinions about this topic. Should prisoners lose the right to an education when they commit a crime? In this essay I will put forward different perspectives of this dilemma and conclude with an answer.
On the one hand, it is argued that the prisoners gave up the right to an education once they commited the crime and therefore ought to be punished rather than educated. In other words, jails are not rehabilitation or wellness centres but rather they function to set an example to the rest of society about what will happen if they chose to lead a life of crime. For example, a study carried out by Harvard University showed that the more severe treatment countries implement, the less likely these countries are to see a rise in recidivism. Furthermore, if it weren't for this method, these countries would have to spend millions in preventing crimes committed by reoffenders. Therefore, while harsh treatment may seem morally questionable, in the long run, it disincentives future criminal acts.
On the other hand, others debate that educating prisoners must happen because education is a basic human right, and no one, not even the government, has the right to take away this specific set of rights. Dr. Claire Andrews, a professor of law and criminology at the University of Yale claims; "The right to education is no different from having the right to food and water. It is a very dangerous way of thinking if we start to infringe upon these rights. Usually, countries which refuse to train their prisoners also use torture methods, the statistics show a direct correlation". Thus, prisoners deserve an education because ultimately it acts as a safeguard to prevent tyrannical criminal systems from exploiting individuals and inflicting inhumane punishments which go beyond what is morally acceptable.
In conclusion, denying offenders the right to an education and instead enforcing punishments can be viewed as a means to reducing reoffending rates. Likewise, others argue that education is a fundamental right that no authoritative figure has the right to violate.
Teacher Comments:
Coherence and Cohesion: The writing is well organised. There is an introduction, paragraphs (both of which address the question) and a conclusion. The introduction has employed literary techniques to make the writing more interesting and intriguing -> more information on how to do this is looked at in the Mirandas Academy IELTS course.
Grammatical Range and Accuracy: Comparatives: "the more severe treatment countries implement, the less likely these countries are to see a rise in recidivism."Type 2 Conditional: " if it weren't for this method, these countries would have to spend millions in preventing crimes committed by reoffenders."As you can see, just past and present simple will not get you a high mark! You need to demonstrate that you not only know how to form the tenses but in which contexts they apply to. -> more information on how to do this is looked at in the Mirandas Academy IELTS course.
Lexical Resource: "Recidivism, wellness, to exploit etc"As you can see, these words are more niche and context specific. They enrich the ideas and provide clarity. Task Achievement: The question has been answered clearly. The writer understands the question and is able to provide reasons and evidence to support those reasons. The ideas are interesting and are not common responses.
Now, you may feel overwhelmed and think that IELTS is no longer for you. Do not worry! At Miranda's Academy the teachers take a step-by-step method to focus on specific parts of the exam. You will be introduced to methods such as: how to provide grammatically sophisticated examples, how to organise and structure texts and we even offer a day of creative writing on the course!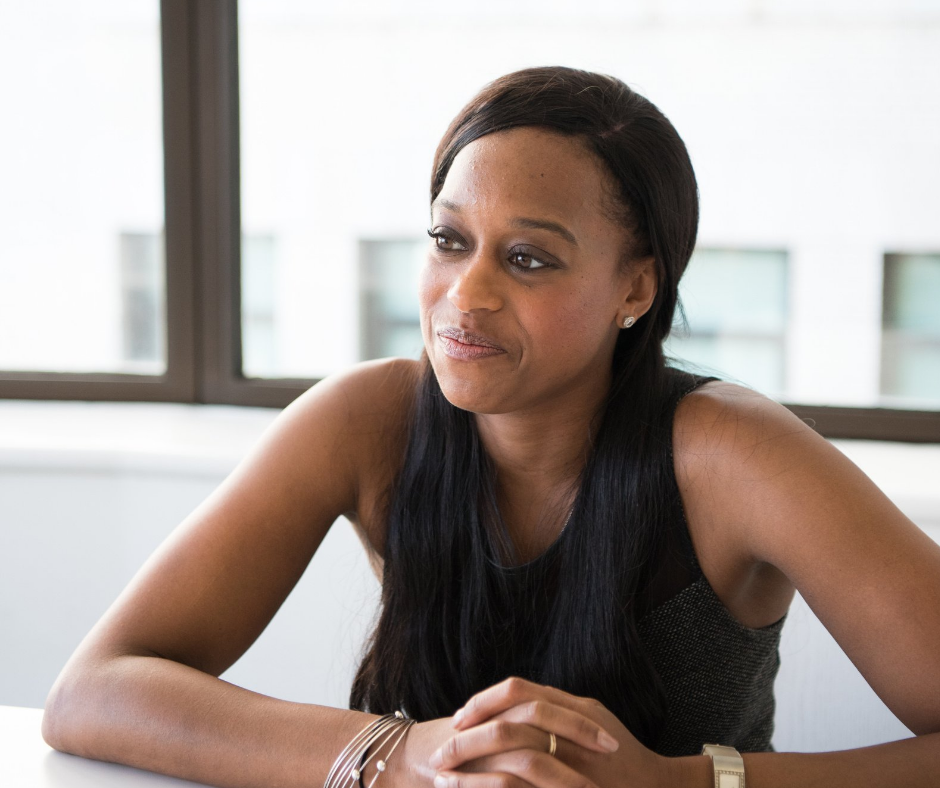 IELTS Online or face-to-face?
The Test Report Form, content, timing and structure of the test is the same whether you take the test on paper or on a computer and the Speaking test is always face-to-face with a certified IELTS Examiner.
If you choose to take IELTS on a computer, you will take the Listening, Reading and Writing test using a computer. All aspects of the test are identical to IELTS on paper, including:
Question types
Content
Timings*
Marking
*In the IELTS on computer Listening test, the timings are slightly different from IELTS on paper. This is because IELTS on paper requires users to transfer answers to an answer sheet. This step becomes redundant when answering directly on a computer.
Before the start of each part of the Listening test you will have some time to read the questions.
After the end of each part of the Listening test you will have some time to review your answers.
At the end of the Listening test, you will have 2 minutes to check your answers.
The timing of the Listening test is between 30 – 34 minutes
I am dyslexic (or have another disability), what am I entitled to?
IELTS test centres make every effort to make arrangements for test takers with accessibility requirements. In order to ensure that the language ability of all test takers is assessed fairly and objectively, IELTS provides a comprehensive service for test takers who have special requirements, including specific learning difficulties, hearing difficulties and visual difficulties, medical conditions or infant feeding.
If you require special arrangements to be made, e.g. extra time or a modified version of IELTS, you must give the test centre six weeks' notice.
Special arrangements include the following:
Extra time for medical conditions or infant feeding
Braille papers
Special Listening CD with necessary stops and pauses
Lip-reading version of the Listening test
Enlarged print or Speaking task cards in Braille.
Please contact your local test centre as soon as possible if you have special needs that may require a modified IELTS test version.