¿Cómo es el speaking del examen FCE? ¿Qué tengo que decir? Quiero ver un ejemplo de un examen de speaking del examen First Certificate, nivel B2 de Cambridge.
El speaking del examen FCE es una de las partes más temidas a las que enfrentarte, sin embargo, si quieres que te diga un secreto, puede llegar a ser la más fácil. Su estructura es cerrada, las preguntas se repiten, y te van a pedir un nivel B2, que defiendas un nivel First Certificated.
Aquí te hemos preparado, un ejemplo escrito y un vídeo con otro ejemplo de examen, para que veas que la estructura no varía, y que si preparas esta parte, no hay nada que temer.
Primera Parte Sepeaking First: Es la más sencilla, para ir rompiendo el hielo. Dura 4 minutos, y el entrevistador te hará preguntas sobre ti.
Examiner-, Good morning. My name is ______ and this is my colleague ______. Your names are?
Candidate 1: My name is ________.
Candidate 2: My name is __________.
Examiner: Can I have your mark sheets please? Thank you. First of all, I would like to know about you. Where are you from?
Candidate 1: I´m from ____________ a neighboring town of __________
Examiner: And how long have you been studying English?
Candidate 1: I actually began learning English when I was ____ years old, so that would make it ____ years now. En esta pregunta puedes añadir algo más de historia personal, como dónde empezaste estudiando inglés y cómo lo has estudiado a lo largo de los años.
Examiner: Nice. And where are you from?
Candidate 2: I´m from ______ Añade algo más de información
Examiner: And could you tell me what do you enjoy the most about learning English?
Candidate 1: I really enjoy the fact that English is a widely spoken language and no matter where I go I´m able to communicate with people. I´m also able to meet people from all around the world and feel comfortable talking to them.
Examiner: What did you like the most about the area where you grew up?
Candidate 2: I really enjoyed the fact that I grew up in basically a dormitory city where I got the benefits from both a city and a town. While Alcobendas is considered a city it has somewhat of a town feel and could be considered quite safe and calm. But at the same time, it is very close to the capital and I can enjoy the busy city life.
Examiner: How important do you think is to speak more than one language?
Candidate 1: I think in today´s society it´s completely vital. Nowadays it is unimaginable to find a job if you´re not able to speak English. We live in a time when countries are closer than ever and there are countless companies that are based in more than one country and require people fluent in more than one language. Moreover, Spain for example is a country that lives off of tourism and speaking English or French or German is basically mandatory in order to deal with customers. Other than for work, speaking more than one language will also allow you to meet different people and to freely travel around the world without the fear of something happening and not being able to fully communicate with the locals.
Segunda parte Speaking First: Comprarar fotografías. Es lo que llamamos la parte larga. En esta parte se compran fotografías entre los candidatos dando puntos de vista y opiniones.
Examiner to candidate 1: I would like you to compare two of the following pictures and say why people might have chosen these different types of tourism. What does each type of tourism require?
Candidate 1: I would like to compare the first two pictures as I think they represent two very different types of tourism that a lot of the times are going to rely not only on someone´s preference but also on someone's economical and social status. In the first picture we can see a group of young people at a backpacking trip in the middle of the mountains. Normally younger people who love nature and who are looking for an adventure on a budget will be more likely to enjoy this type of tourism since it doesn´t require a lot of money. People might choose this type of holiday when they want to get away from the crowd and want to spend some time in nature and meeting new people who might share their same interests. Also, younger people wanting to go on a trip with their friends normally don´t have as much money and renting a house at the beach can become quite expensive, especially during high season. However, for camping all one needs is a backpack, a tent, a sleeping bag and some food and water. Moreover, a camping trip in the mountains entails a lot of constant exercise, therefore, those with a more athletic built or willing to put in the effort will be more drawn to go hiking during their holidays.
As for the second picture, it shows a couple with their children going on a sailing trip. A trip to the beach during summer is one of the most common types of tourism there are, and almost everyone is likely to enjoy it. However, people will probably pick this type of trip when they are looking for a relaxing vacation where they can just spend some time at the beach and not think about their daily life. Also, families with children, as the one shown in the picture are likely to choose this type of holiday as it is very enjoyable for the children to be at the beach and build sand castles and play in the water. However, normally this type of tourism requires quite some money as the flats and houses close to the beach can be very expensive during the summer time and normally bars and restaurants around, they area can become quite expensive as well.
Examiner to candidate 2: Which one would you say people would be more drawn to?
I would say that it depends on the time of the year as for example during summer most of the people will be drawn to the beach because it can get really hot and taking a bath at the sea can be very refreshing. However, spring could be a great time for people to go on a hiking trip as it´s neither hot nor cold and the nature can be stunning with the flowers blossoming. During winter and fall holidays I would say that more people are probably drawn to more city tours and cultural visits as the weather is not so nice and people can enjoy some indoor activities in the city.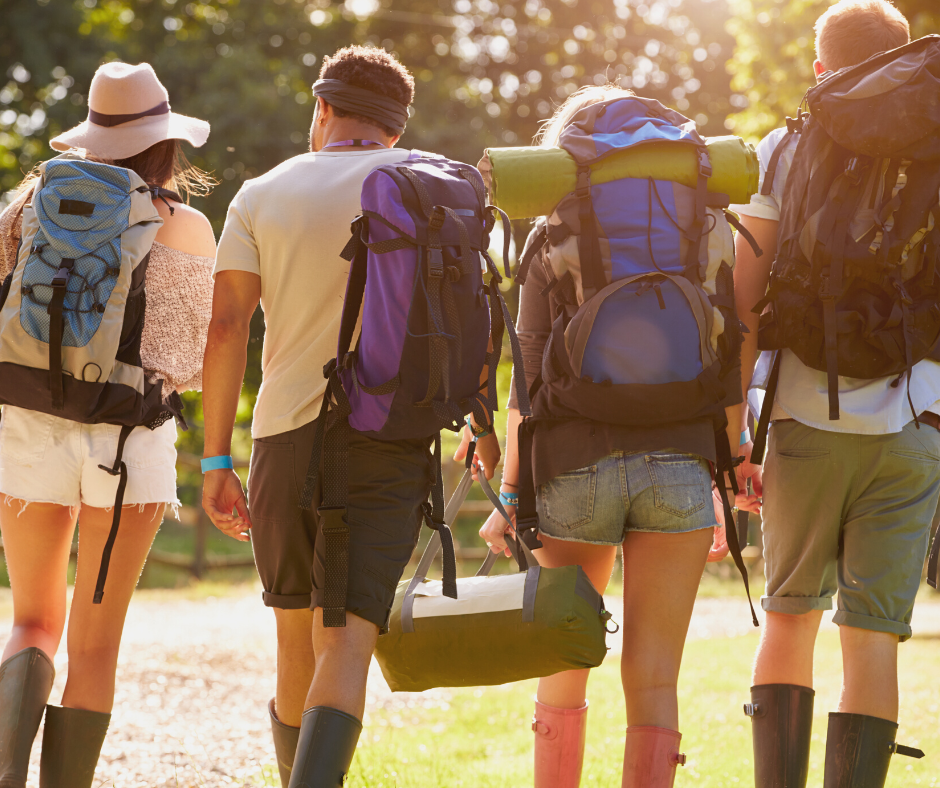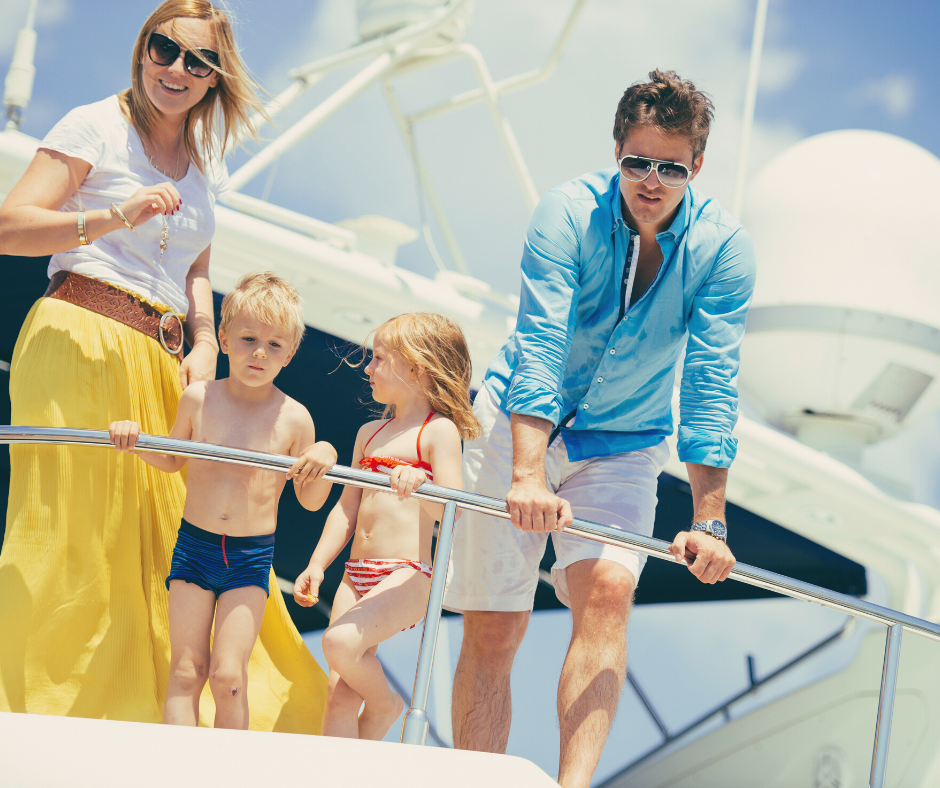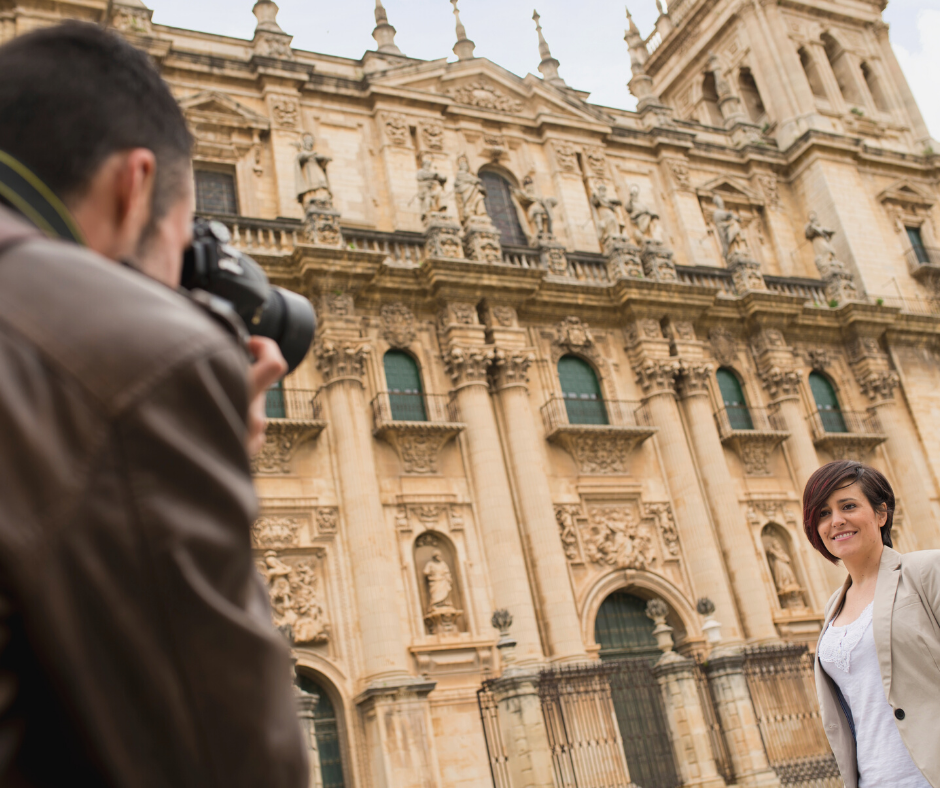 Examiner to candidate 2: I would like you to compare two of the pictures about people starting new chapters in their lives. How will these events impact their future? What struggles do you think they might have to go through?
I would like to talk about the second and third pictures as they are both related to professional endeavors and are quite similar to each other while also being quite different. In the second picture we can see someone starting a new job at a company. That is an extremely important day especially if it is someone´s first job ever. This is when people will be learning the most and when they can start developing their professional career even though throughout their career they might deal with stress and burn out if work becomes really intense. However, it is also a time when people may actually figure out whether they made the right decision when they picked what to study. For some people their first job might make them realize they made the wrong choice and that after years of studying they might have to rethink everything and start from scratch. This can be high overwhelming and a big obstacle in someone´s career. Others might really enjoy the job but not the environment at their particular office and might choose to change jobs, which can be very challenging nowadays as we live in a very competitive world with a lot of highly skilled people.
As for the third picture, it looks like a man starting up a business. In my opinion this is a very nerve-racking and very brave moment as a lot of money, work and time go into starting up a business and therefore, there is a lot at risk. Whether the business is successful or not is really important for an entrepreneur as probably all their savings have gone into starting up the business and they rely on nobody but themselves and their customers. Opening up a coffee shop for example can be quite challenging as it requires a lot of patience, empathy and understanding as one will be interacting with dozens of different people a day and will have to accommodate all types of customers, from those that are cordial and understanding, to those who might have had a rough day and will take it on the waiter. It can also be exhausting working standing up multiple hours a day and always trying to show their best smile to every customer or client.
Examiner to candidate 1: Which of these endeavors would you say is the most nerve-racking?
I would have to agree with my partner when he says that starting up a business is would be extremely nerve-racking as there is a lot at risk. Someone that starts a business has probably put their everything into it while someone working at a company can always try and look for another job if they´re unhappy. However, failing at a business can make someone highly in debt and with a lot of problems.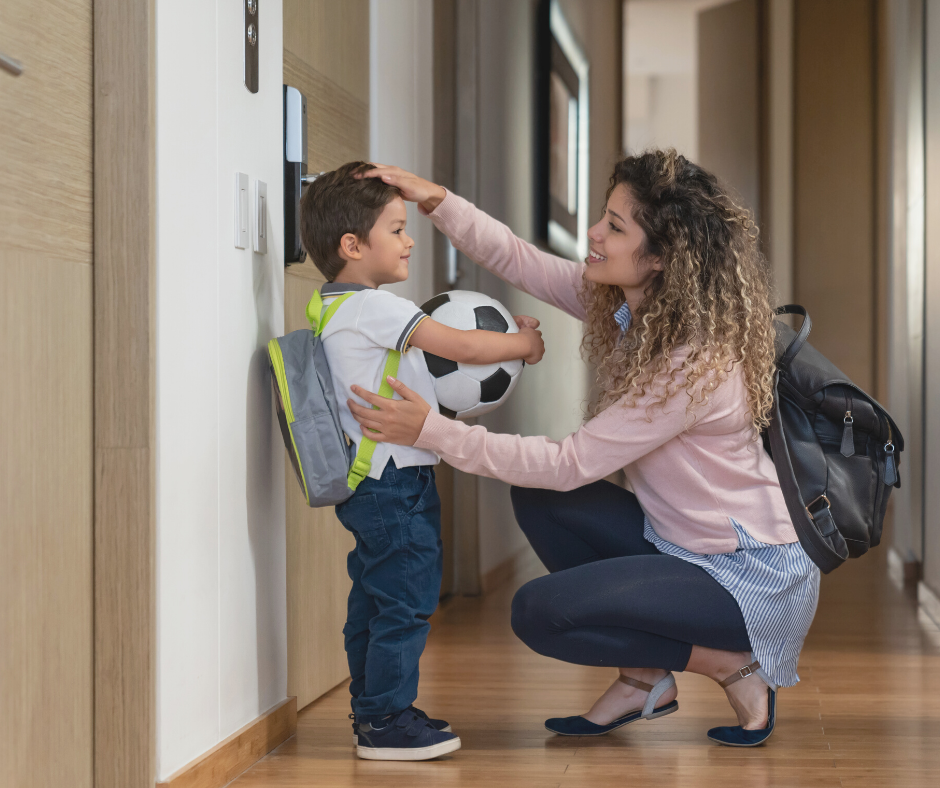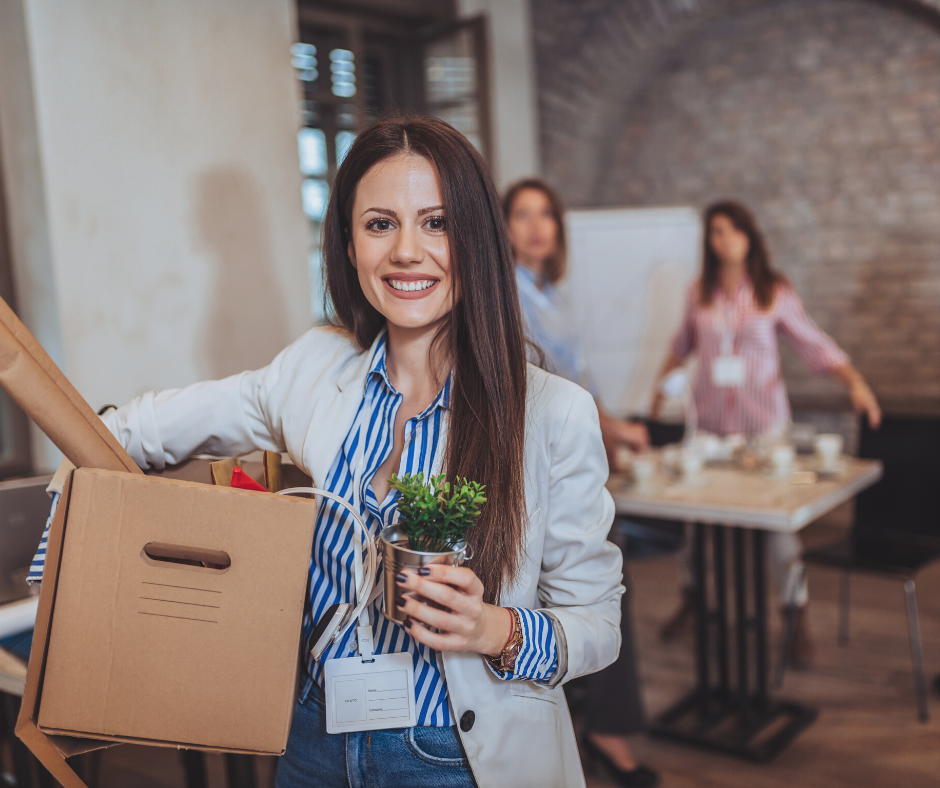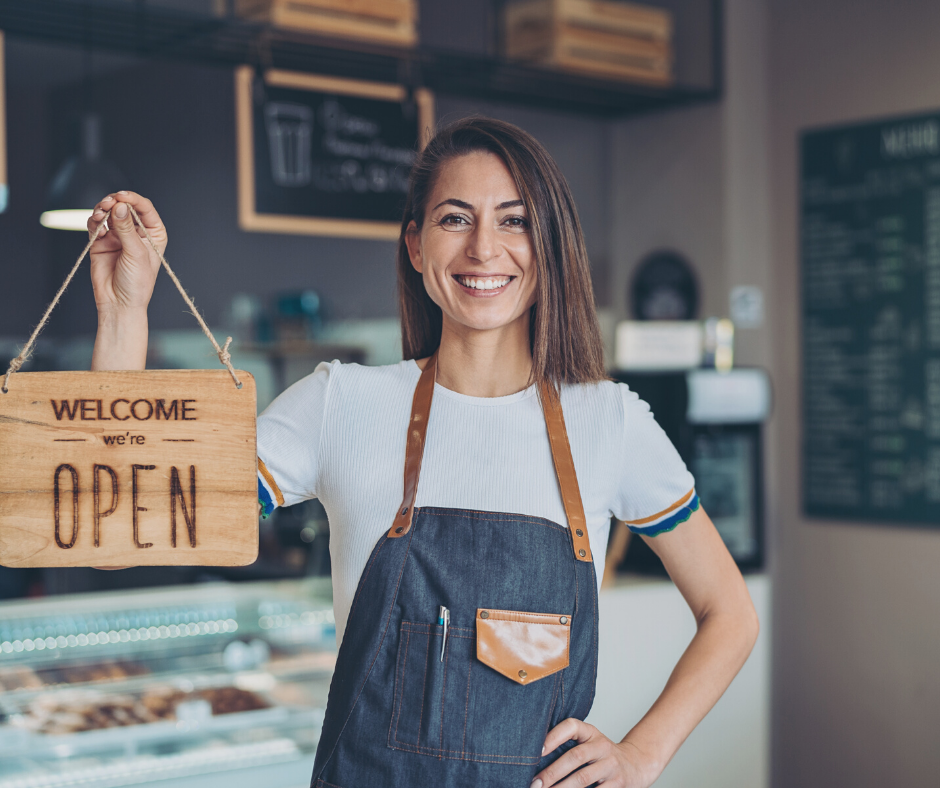 Parte 3 Speaking First Certificate. Esta parte es un pequeño debate con tu compañero, acerca de un diagrama. El objetivo es debatir diferentes puntos de vista, pero acabar llegando a un acuerdo entre ambos.
Examiner: Now I would like you to talk about something together for around 2 minutes. Here are some activities that people can do when they choose to take a gap year. You have to talk to each other about the main advantages and disadvantages that these activities might entail.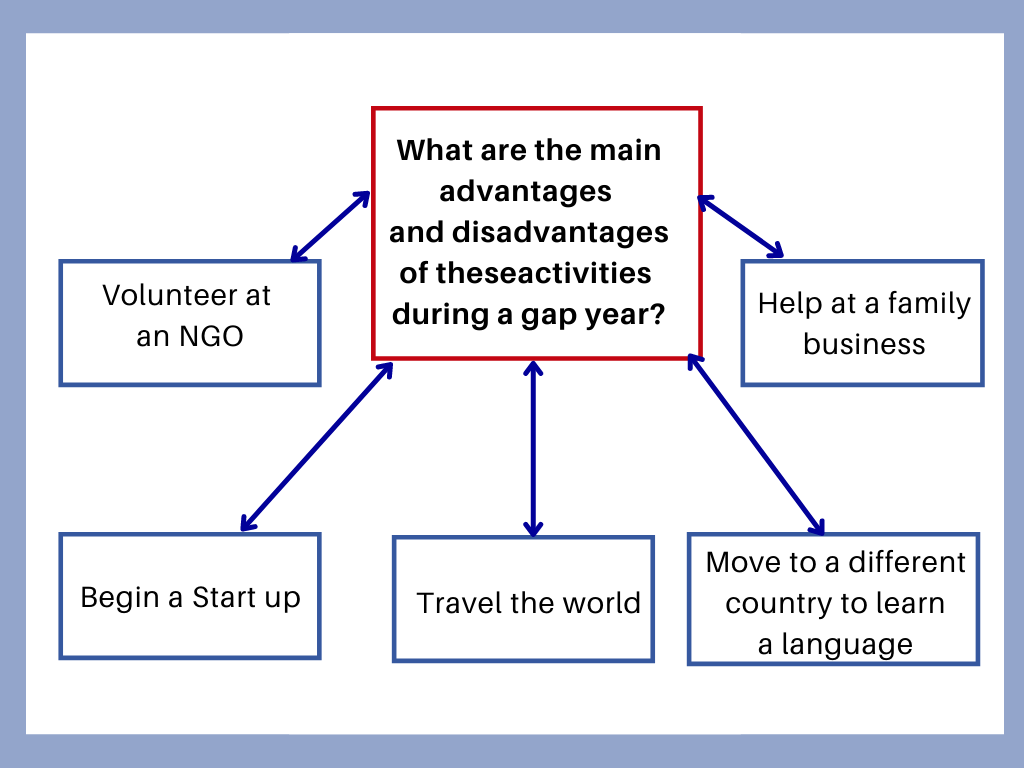 Candidate 1: Do you want to start or shall I give it a go?
Candidate 2: You can start if you want.
Candidate 1: Okay good. In my personal opinion I think that to take a gap year to volunteer at an NGO is an amazing thing to do as one may not know yet what they want to study or what to do and doing some volunteering work can be highly fulfilling and can give you a sense of purpose. There are a lot of options of different volunteering programs one can access both nationally and internationally. However, I believe picking what to do and where to do it as a volunteer is very important because if someone decides to go for example to South America to volunteer at a school, while it might be an amazing experience and extremely rewarding to be helping others in need, they can be exposed to dangerous situations that they do not know how to handle in an environment they´re not familiar with.
Candidate 2: Yeah, I agree with you, however I do think that when doing volunteering work in a foreign country it is important to go with an organization that will help you out with integrating into the country and getting to know the different situations that might unfold, even though then international volunteering can become quite expensive and not everyone may be able to afford it, so that could be a setback for some.
Candidate 1: Yes absolutely. I feel as well that that may be the same drawback for travelling the world during a gap year. It can be extremely costly and not a lot of people are capable of doing such a thing. Moreover, travelling the world by yourself can be quite risky too and a lot of planning and information should go into what places to go and what to see, otherwise you might be taken advantage of in some places.
Candidate 2: That is true, nevertheless I think that travelling the world is a one in a lifetime chance. It is an opportunity to meet people from all around the world, to get to know different cultures, languages, places and to experience loads of different things with load of different people. Also, while I agree that travelling by yourself can be quite risky, especially is you´re a woman, it can also be an opportunity for someone to get to know themselves better and be exposed to multiple challenges that they will probably have to learn by themselves how to overcome. The learning opportunities that travelling the world can provide you are highly valuable.
Candidate 1: I think you´re completely right. I also consider that moving to a different country r to learn a different language can be as well highly valuable due to the fact that in the current world people are continuously travelling and interacting with one another and in order to get a job in the future a lot of companies look for people who not only have a degree but who can also prove that they speak different languages and that can offer them something different that not everyone might be able to provide.
Candidate 2: Yes, and it is also a way to learn about another culture and meet all kinds of people. As with volunteering and travelling the world is a way to grow and get to know oneself as a person so that we can then become the best versions of ourselves.
Candidate 1: You´re absolutely right. However, I still believe that money can be an important setback as one should have enough money to be able to live away from their parents in a different country while paying to learn the language.
Candidate 2: That is true, but there are lots of different government aids in lots of countries where language programs can even be free and they can help you out finding a part time job where you can put your skills to the test and practice the new language that you´re learning at the same time.
Candidate 1: I see your point, however, that could be right for Europeans within the European union as moving to another European country can be quite easy. Nevertheless, moving to a different country may require visas and in many occasions those visas require a certain amount of money in your account or may prohibit the possibility of working while studying. So, it can be more complicated for those who are struggling economically.
Candidate 2: I can see that as well yes. Maybe taking a gap year to help at a family business can be a better option for those families who own a business and might be struggling economically as well. It would be a great way of helping those around you while also learning how a business and the real-world works.
Candidate 1: I completely agree. I think it would be a great way of helping your family out, get to know them better and have a bonding opportunity. More over it is a way of gaining professional experience that can be beneficial both in the case that they want to continue wit the family business or for later jobs.
Candidate 2: Yes, however, a problem that I see with that is that one may feel pressured into helping the family business and later inheriting it while it is not what they want or they might lose other professional opportunities for helping the family business, so if it is something someone is not very invested on it can become troublesome and might lead to future issues. Contrarily, I think that beginning a startup, while being quite challenging, can also be very fulfilling and a dream can true for many.
Candidate 1: You´re right. Beginning a startup, while requiring a lot of money and thought it can be a very satisfying professional adventure as it will always be something someone will be very passionate about and it can become a successful business in the future and the gap year might turn out to be a lifetime professional endeavor.
Candidate 2: I completely agree.
Parte 4 Speaking First Certificate. Es un turno más largo, y son preguntas sobre la parte 3 de la prueba.
Examiner: Okay thank you both. Now I would like you to answer the following questions together.
Some argue that one should just study something that will ensure them a stable job in order to buy a house and establish a family, while others believe one should pursue their dreams regardless of what you have been taught by society a happy life looks like. What do you guys think in this regard?
Candidate 1: I personally think that times are changing and the mentality is slightly evolving. In previous generations people were always taught what a successful life looked like; studying, getting a job, buying a car, buying a house, getting married and having kids. However, nowadays people have started to rebel against those stereotypes of what being happy and successful looks like and are starting to pursue what happiness and a successful life is for them. Everyone is different and I think not everyone is going to be happy doing the same things. Moreover, nowadays jobs do not pay as well as before and many people are not able to afford buying a house or having kids and they might choose not to do so as it is not in their best interests.
Candidate 2: Absolutely. I think that everyone should be free to choose to do with their life whatever they want regardless of what others might think about it. We should all be able to follow our dreams and do what makes us happy though it might not be necessarily stable. Right now some people will probably choose not to have kids or to buy a house because, as you said they can´t afford it but also might just not want that for themselves and nobody should feel pressured to live a life they´re not happy with. If someone´s dream is to keep travelling around, stay single and have different jobs that might help them achieve that goal, then they shouldn´t be judged by other and should be able to do so if that´s what they´ve chosen.
Do you consider that gap years are important in order to develop our personal and professional skills?
Candidate 2: Absolutely. In my opinion taking a gap year is totally necessary and I would recommend everyone to do it if they can as it is a great opportunity for growth and gaining professional experience if one chooses to do so.
Candidate 1: I agree, I think the skills that will be developed will depend as well on the type of gap year one might choose. For example, travelling around the world or going abroad to learn a new language are opportunities to develop social skills and meet different types of people and gain multiple life experiences through getting to know other cultures and countries.
Candidate 2: Totally. And the professional skills could be further developed during a gap year if one decides to volunteer at an NGO or begin a startup or work for the family business as it is a way to practice for a future job or to get used to different working environments.
What things should someone take into consideration if they want to take a gap year?
Candidate 2: I would say that money would be the first thing to take into consideration when taking a gap year as most of the activities that we have previously mentioned involve travelling or initiative that entail putting a lot of money into them
Candidate 1: I completely agree. In my opinion money would be the first thing to take into consideration as well as the timing of such gap year. Finding the right timing is crucial in order to fully take advantage of such an opportunity.
Candidate 2: Yes. Actually, the level of maturity is really important too since as we´ve said before people will more likely to be exposed not only to new learning possibilities but also to some risky situations that they have never experienced before and knowing how to react is really important.
Candidate 1: I would also add that in the case of moving abroad or travelling, where to go is really important and doing some previous research is vital in order to avoid putting ourselves at risk.
When would you say is the best time to take a gap year?
Candidate 1: I would personally say that the best time to take a gap year would be right before starting university because a lot of people by the age of eighteen still don´t really know what they want to study or where they wan to work, so taking a gap year right after high school would be a great chance to figure things out and think about what they want their future to look like.
Candidate 2: I would actually say that the best time to take a gap year would be right after college because in my opinion even throughout the four years of college people can be confused about what they really want to do and studying something doesn´t necessarily mean that you will be working in that particular field, so I would say that taking a gap year at a point where you might have been able to save up some money and you might be a bit more grown up so that you can proceed with precaution would be the best choice.
Candidate 1: I see what you mean, but I still think that college is a very big four-year commitment and I would feel very upset if I were to study something that wouldn´t help me out in the future to work
If you were to take a gap year, what would you do?
Candidate 2: Honestly, I would have to think about it because there are a lot of different options as we´ve seen.
Candidate 1: Yes, the same goes for me but I think that I would actually choose to volunteer at an NGO as I think it would be the most fulfilling for me. I could be helping others while gaining some experience and learning about those in need and I could learn what things I can do better in y everyday life in order to always help other and be the best person I could possibly be. That is why I believe that volunteering at an NGO for example with children with disabilities or at a homeless shelter could be an extremely rewarding experience where I would not only learn about how to deal with people with special needs but I would also get to know their personal stories and lives and all the struggles they have to deal with on a daily basis. I would also do it nationally as I said before international volunteering could be highly costly and quite risky if you don´t have any previous experience travelling,
Candidate 2: I would actually choose to travel the world for a year. I would probably start up in East Asia because I heard that countries such as Japan, South Korea and Taiwan are extremely safe to travel to and the people are very friendly towards foreigners. I would then probably head down to South East Asia where even though it can be a bit more dangerous to travel alone, I heard that you get to meet a lot of new people and I could probably end up in a group of people backpacking around the world. This way I could meet people from all around the globe and I could practice my English at the same time. I would then head to Australia and New Zealand since I have seen on TV and on the Internet how beautiful they are and it seems like I would have a lot of things to do and different places to visit.
Pues como puedes ver, las intervenciones son cortas, claras, y deben ser fluidas. Insisto, no es una parte difícil, de hecho se puede convertir en tu punto fuerte si la entrenas, si en las clases de inglés practicas mucho speaking con los estándares de Cambridge, esta competencia puede llegar a darte muchas alegrías.